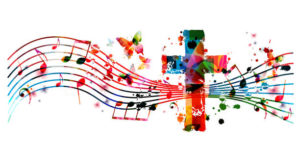 The Bookwalter Choir ministers to our congregation with their music each Sunday.
Throughout the year they bless us with special performances for the congregation and the community.
We welcome everyone to join the choir.
Choir practice is held on Sunday afternoon beginning at 4:30pm and lasting for approximately an hour.
Be a part of ministering through music.

————————————————————————————————————————————————–

Notes of Praise — Bookwalter UMC Music Ministry Newsletter